Eugenia Rodriguez is originally from Monterrey, Mexico.Eugenia is a member of Entity Contemporary Dance, directed by Will Johnston and Marissa Osato. Since 2018, she has toured internationally with the latin artist Sofia Reyes and some of her choreographic credits include Sofia's most recent music videos "A Tu Manera: Corbata", "IDIOTA" and "Echalo Pa'Ca". Other credits include Cirque Du Soleil, BANKS, Anitta, Cami Petyn, Julia Stone, Migrant Motel, Andrew Winghart, Teddy Forance, J.R. Taylor, Desmond Richardson, Ido Tadmor, Justing Giles, Philip Chbeeb, West Coast Dance Explosion, Hollywood Vibe, Hollywood Dance Jamz and Break The Floor Dance Productions She is very grateful to have presented original work internationally, performed, and taught in places like Cuba, India, Canada, Mexico, Singapore, Japan, South Korea and Hong Kong.
Eugenia
Rodriguez
Faculty & Director
Jose "Boy Boi" Tena hails from the Bronx, NY. After graduating from The Fame School: Fiorello H. LaGuardia High School, Boy Boi worked professionally with superstars such as Beyoncé, Ariana Grande, Lil Nas X, Megan Thee Stallion,Jennifer Lopez, Azealia Banks, Becky G, Trevor Jackson, BeBe Rexha, Ariana Grande, Panic! At the Disco, Dumblonde and the film Step Up 3D. He has contributed choreography for performances including the Latin Grammy Awards, TV & video appearances for Ariana Grande and worked as an assistant creative director on Beyoncé's Formation World Tour.
Boy Boi is a proud company member of Dana Foglia Dance, based in Los Angeles, with whom he trains, travels and performs. He is a skilled teacher with his own class slot at some of the most respected studios in LA. He is a YoungArts 2012 recipient in World Dance, a PULSE Elite Protegé Alumni and a Monsters of Hip-Hop Show Cast. His joy and passion for learning and sharing is contagious.
Not only does his passion come with a great deal of humility, staying humble and grounded are traits that he finds very important. He has many loves that include the teaching and sharing of movement as well as entertaining and performing, helping others around him and striving to push the art of dance forward.
Vickie Roan is a professional dancer signed with Bloc Talent Agency based in Los Angeles, CA. She is an Orange County native that studied at the Orange County School of the Arts and went on to graduate from Chapman University ('19) with her BFA in Dance Performance. Her professional credits include Oculus x Billie Eilish, Ben Platt, Ashe, Amber Liu, Mexican Institute of Sound, VMO, and Justin Giles' SoulEscape. She is proud to be the newest company member of Entity Contemporary Dance, directed by Marissa Osato-Moreno & Will Johnston. She strives to use dance as a vehicle to contribute to the world around her and ultimately, encourage others to do the same. She is eager to continue exploring her voice as a professional dancer, teacher, and choreographer while remaining a forever student along the way!
Originally from Colorado Springs, CO, Nick Lanzisera moved to Los Angeles to pursue a career in dance. With a strong background in ballet, jazz, hip-hop and contemporary, Nick quickly found himself a niche within the competitive industry. He has appeared in a number of films including High School Musical 2 & 3, Fame, Footloose, and No Strings Attached. He has also worked on numerous music videos, national commercials, television series, and awards shows including the Oscars, VH1's Divas Live, The Grammys, and the MTV Video Music Awards. Some of Nick's favorite credits include dancing for Britney Spears on her Femme Fatale Promo Tour, Jennifer Lopez at the American Music Awards, and HBO's television series True Blood. Most recently Nick has been dancing along side one of his favorite artists Sia for her world tour.
In addition to being a working dancer, Nick enjoys teaching his unique approach to movement. He has been on staff for 8 years as a resident instructor at two of the most prominent dance studios in Los Angeles: Edge Performing Arts Center and Millennium Dance Complex. He has also had the opportunity to travel around the globe, teaching at conventions and studios across the U.S. and internationally. As a choreographer, Nick has been exploring his creative voice on projects including the ABC Family series Baby Daddy, Guys With Kids on CBS, and feature films Love True and The Light Beneath Their Feet.
Memo Martinez is a professional dancer, teacher and choreographer with over 10 years of experience in the Entertainment Industry. Starting his career in Monterrey, México, he then moved to Los Angeles with the dream of becoming a professional artist and working in the big leagues, and he did. After a lot of dedication and hard work, he became one of the most well known and respected Mexican dancers and choreographers in the industry. Always being proud of who he was and never forgetting where he came from.
Memo has had the opportunity to work with artists like Jennifer Lopez, Britney Spears, J Balvin, Bad Bunny, Becky G, Luis Fonsi, and more. Has collaborated in TV shows like American Idol, Latin Billboards, America's Got Talent, MTV Movie Awards, VMAs, and with companies and commercials like Disney, Apple, Nike, American Horror Story, and many more.
His perseverance and passion have allowed him to travel throughout the whole world sharing his knowledge as a teacher and inspiring on stage as a dancer/choreographer. Now, he is based in Mexico City and his purpose has transformed into conquering the Mexican Entertainment Industry. He wants to give opportunities to his people, become a mentor and guide for new aspiring Mexican artists to do the things he was able to do and way more. He believes in hard work with integrity and passion with no limits.
Originally from Nashville, Tennessee, Diana Schoenfield is a movement artist currently based in Los Angeles. Graduating from University of California, Irvine, she received her B.F.A. in Dance Choreography and her B.F.A. in Dance Performance. She is currently a member of Entity Contemporary Dance, directed by Marissa Osato and Will Johnston, and she is an alumna of Culture Shock Los Angeles. She has performed with Latin pop artist Sofía Reyes, German artist Helene Fischer, and Cirque du Soleil. Diana has presented original works in the Laguna Beach Festival of the Arts, TEDxOrange Coast, TEDxUCSD, the Capezio A.C.E. Awards in New York, and the McCallum Choreography Festival in Palm Desert, CA. She has taught movement-based workshops internationally, in locations including Germany, Singapore, Hong Kong, South Korea, Japan, and México, as well as in Los Angeles at Edge Performing Arts Center and Movement Lifestyle. Diana is dedicated to spreading positivity and empowerment through her work.
Diana
schoenfield
faculty
Camryn Eakes is a Los Angeles-based professional dancer, choreographer and director.
In 2018, Camryn graduated with honors from Chapman University with a BA in Dance and a self-designed minor in media studies. Prior to attending Chapman, she worked closely with choreographer and director Justin Giles as a SoulEscape company apprentice. At Chapman she had the privilege of working closely with renowned teachers and choreographers such as Brian Nicholson (Ariana Grande), Sarah Davidson (Cirque du Soleil) and Ido Tadmor (Bat Sheva, Complexions).
Since graduating, Camryn has had the chance to work with choreographers Matt Cady, Nina McNeely, Dominique Kelley, Chloe Arnold, Will Johnston and J. R. Taylor and perform in numerous shows including the Latin American Music Awards 2019 and Coca Cola Music Experience in Madrid. She's performed many music videos for artists Sofia Reyes, HARLOE, Cami Petyn, St. Panther, The Plot In You, and Polartropica.
Camryn has choreographed for artists HARLOE, Rozzi, Carmen DeLeon, ST. Panther, The Overcoats (chor. assistant), Anie Delgado, The Plot In You, Georgia Greene, as well as with actress Pearl Amanda Dickson.
Camryn joined Revolt Intensive as faculty in 2021 and is excited to be back!
At age 16, Molly started her journey as a dance teacher, working with the minis at her studio. She quickly found success as a choreographer in the competitive dance world, most notably "My Boyfriend's Back" and "Single Ladies" which garnered her worldwide recognition.
​
Her work has been showcased on television shows including America's Got Talent, Raising Asia, and Abby's Ultimate Dance Competition. She has won numerous choreography awards, an Industry Dance Award for her jazz piece "Fever" and Best Jazz piece at The Dance Awards.
​
In 2015, Molly started Project 21 to provide a more intense and focused training program. Project 21 has become a world-wide success since Project 21 has been featured on World of Dance and on the cover of Dance Spirit Magazine.
​
Since starting Project 21, Molly continues to freelance her choreography at studios across the country. Most recently, Molly taught for Teddy Forance's CLI Studios virtual platform. While traveling the world sharing her craft is a privilege and a job she is incredibly grateful for, Molly gets her fulfillment from working daily with her Project 21 dancers; building relationships with them & watching them blossom.
Will holds an M.F.A. in Dance from the University of California: Irvine as well as a B.F.A in Dance Performance, a B.F.A in Dance Choreography, and a B.S. in Mechanical Engineering. Credits include Clear Talent, Sonya Tayeh, Stacey Tookey, Justin Giles, Erica Sobol, Donald McKayle, Loretta Livingston, Jodie Gates, Wade Robson, Tyce Diorio, Teddy Forance, Christopher Scott, Phillip Chbeeb, So You Think You Can Dance, Dancing with the Stars, Dance Camera West, Glee, Son Lux, Sigur Ros, FARR, Deborah Cox, Jordin Sparks, X Ambassadors, Sofia Reyes, Katy Perry, Rita Ora, and Khalid. In addition, Will is the co-director of Entity Contemporary Dance and a faculty member at West Coast Dance Explosion and Chapman University. He has taught and choreographed across the United States, Canada, Singapore, Hong Kong, Indonesia, Taiwan, Japan, Australia, and South Korea.
Niko was one of the select dancers to assist Streetz Dance Convention on their 2017/2018 and 2018/2019 tours. Niko moved to Los Angeles in 2019 to pursue a professional career in dance, where he will continue to work under LA's top artists and choreographers. He continues to host hip-hop and contemporary fusion master classes, intensives, and residencies throughout and the United States and internationally. Niko has had the opportunity to teach on conventions such as Intrigue Dance Intensive, The Lab Dance Convention, and Carolina Dance Masters. He was also a company member on world renowned hip hop company, V Mo, under the direction of Danyel Moulton. In addition, Niko is an apprentice on the LA-based company, MusEffect, under the direction of Jessica Starr.
JORGE
ESPINOSA
MONTSE
VILLARREAL
INTENSI

V

E
SCHOLARSHIPS

+

RECOGNITIONs
In each class, one or more students will be recognized with the following awards. These recognitions will be given at the end of the INTENSIVE, during the CLOSING CLASS.
This dancer may be an assistant to our next intensive with a 100% scholarship.
Special invitation to perform an improvisation number lasting one minute at the end of our intensive in closing show or competition.
This recognition represents the student who has excelled in his class in:
-Effort
-Performance
-Growth
100% scholarship to an event organized by THE INDUSTRY PROGRAM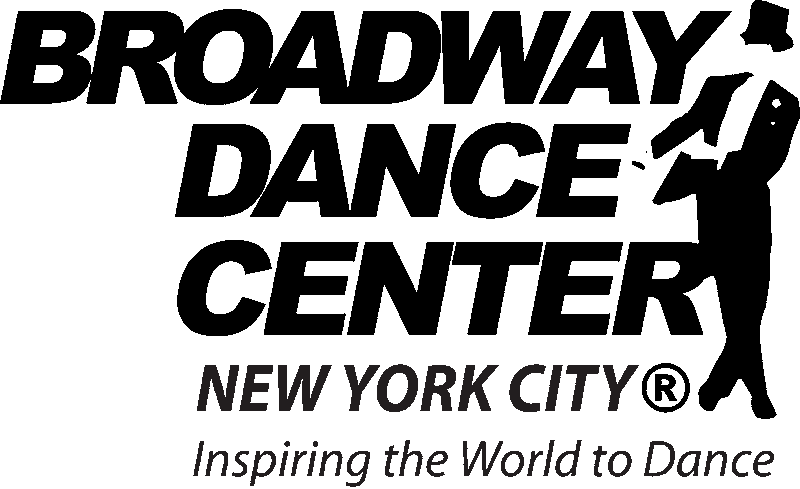 100% scholarship to an event organized by ARTE EN MOVIMIENTO
100% INTENSIVE SCHOLARSHIP
for the next REVOLT INTENSIVE (competition not included).
for the next REVOLT INTENSIVE (competition not included).
50% INTENSIVE SCHOLARSHIP
for the next REVOLT INTENSIVE (competition not included).
25% INTENSIVE SCHOLARSHIP
If you are an INDEPENDENT DANCER you can participate at REVOLT.
​
​
DISCOUNTs FOR
COLLEGE DANCERS
At REVOLT we support dancers while studying their undergraduate degree and want to offer them a $25.00 USD coupon for our INTENSIVE (not in competition).
To redeem your coupon it is necessary to send an email to the following address: talktous@revoltintensive.com with the subject line "College Dancer Credit" and attach a picture of your valid student identification from your university.
Due to the pandemic, REVOLT changes the CLOSING SHOW for a CLOSING CLASS. At this event, the SCHOLARSHIPS will be awarded and our STAFF will share some special performances.
Access to the CLOSING CLASS will only be allowed to participants who take the INTENSIVE, observers and teachers.
$25.00 USD
​
Due to the pandemic, only observers will be accepted for those under 15 years of age

It is mandatory to wear the observer credentials to access the rooms and there will be no replacements
Note: All participants 15 years of age or younger are asked to be accompanied by their teacher, choreographer, or a responsible adult at all times.
Ages are determined as of January 1, 2023.

The early bird payment expires 30 days before the event and it will only be taken into account with the payment and registration fully made before the deadline.

REVOLT INTENSIVE costs include an average of 6 on-site training classes and an IN STUDIO PRIVATE SESSION.

Due to the security we seek in this pandemic, there will be no relocation of levels in the INTENSIVE. The goal is to keep the numbers controlled and the spaces with a healthy distance.

REVOLT will be able to merge or divide the levels based on the number of students registered in each venue, keeping the space at a safe distance.

The director/person in charge of the studio will be asked to come to our service module for any questions to be answered at the discretion of the REVOLT STAFF.

Participants 15 years of age and under must be accompanied by their teacher, parent or a responsible adult at all times.

Payments can only be received:

-- Through our page in MXN at the exchange rate of the day.

-- In CASH in USD or MXN at the exchange rate of the day.

We do not accept checks.

For more information send an email to our main address

INTENSIVE payments can be refundable only up to 30 days before the event.

INTENSIVE payments can be transferable up to 15 days before the event .

Registered participants and studios must complete and sign the REVOLT release form in order to attend. By signing this release form, participants accept the potential risks/injuries of dance and their responsibility for all medical expenses in case of an accident.

If any participant believes they need a first aid service, we will have a paramedic for low-risk emergencies on site. However, REVOLT will not be responsible for injuries that occur at the event.

REVOLT is not responsible for theft or loss of personal items.

At REVOLT we reserve the right to change all regulations at any time without prior notice